Nursing & Medical Biography Reviews
Time for Christmas? Nursing & medical biographies are not just for nurses, most people experience setting foot inside of hospitals at some time in their lives, whether as staff, patient or visitor. I have experienced all three and in addition to that I have also entered the fray as an inspector and a lecturer.
Fly on the wall experiences
We seem to have a fascination in this day and age for reality TV but when it comes to books are we more likely to choose a novel? Personally, I must be nosey because I love biographies and don't just confine myself to those about hospitals. I have read biographies about the rich and famous but also about the normal, everyday person who writes about their life. Why? Because I am interested in people and their lives. Everybody has a story to tell and they also say that everybody has a book in them. Since finally living my dream and taking to the pen (or laptop), I have discovered that I have multiple books in me.
So where to start with nursing & medical biographies!
Reviews
One Pair of Feet, Monica Dickens


The first insight I ever gained into the nursing life was through Monica Dickens. Her book One Pair of Feet made me laugh out loud. Monica describes life as a trainee nurse during World War II. Life for a student nurse in the 1940s was even stricter than when I trained in the 1970s. The book is as flighty as Monica appears to have been herself but there are some good descriptions of life as a student nurse. This nurse was never going to succumb to the regimentation of hospital life and her night time escapes for fun and dating are inevitable. It is also inevitable that she will get into trouble with her superiors. There are some good insights and stories in the book but it does not contain much information about the war that is raging in the background. If you like her writing style you may also like One Pair of Hands which is equally funny.





Yes Sister, no Sister, Jennifer Craig

This one is set in Leeds in the 1950s and Jennifer describes experiences similar to those encountered by Monica Dickens in the 1940s. Matron is still top-dog and student nurses are bottom of the rung.
I found that this book lost its way a little in the latter parts which made it more difficult to finish. Having said that, it is still a good read with quite a bit of humour, interspersed with friendships and challenges.




Dr Ida, Dorothy Clarke-Wilson

I had to include this book because, although it is only available in used (hardback) format it is an incredible story. Dr Ida Scudder was one of the early women who trained as a medical doctor in the USA. She was the daughter of missionaries and determined not to be a missionary herself. Her father asked her to return to India when her mum became ill and after witnessing women dying during childbirth due to the lack of medical care and the refusal to allow male doctors to help, she returned to America to train as a doctor. She became a pioneering gynaecologist who did go to work in India and she worked tirelessly for over 50 years to improve the lot of women. She founded a nursing school followed by a medical school for women in India in spite of encountering prejudice. The Medical institution in Vellore which she founded is world class even to this day. A truly inspiring read of what one determined woman (or man) can achieve. It is one of the most precious books on my bookshelf.





Nurse! Nurse!: A student nurse's story

This one is a modern day student nurse's story. A male nurse who starts training in his 30s describes what it is like to train in the more recent climate. Whilst no-where near as challenging as training years ago, Jimmy still faces challenges on the wards. His first mentor is not very supportive and he encounters some difficult patients. He opts for mental health nursing and describes his experiences with sympathetic humour.
The book describes some of the challenges encountered by male nurses in a predominantly female profession and some of the ribbing he gets from his alpha male friends.
This book is a good read and I read it within a few days as I liked his writing style. He appears to go off in a different direction at the end of his training which is a bit of a shame.





Hurry up Nurse!: memoirs of nurse training in the 1970s, Dawn Brookes 

I obviously can't review my own book so I will provide a brief description and add a review from someone else! The book describes life as a trainee nurse in Leicester in the late 1970s. There are lots of anecdotes and although the Matron is no longer around, Nursing Officers and ward Sisters are still formidable and the majority of the training is still practical and ward-based.
'I hope any time I need a nurse, that nurse is as compassionate and professional as Dawn Brookes. I liked Hurry Up Nurse! I liked it very much. Even better, I like Dawn. I like her beginning, I like her journey. I like the person and professional she has become.
What I like most about Hurry Up Nurse is the way Dawn wrote it. Her tone is perfect for the book. It's perfect for her life.Rich in detail, sometimes funny, sometimes sad, Hurry Up Nurse is always real and warm. If you are a young person contemplating going into this field, this is a must-read. But anyone who enjoys reading realistic life stories should pick it up just for fun. You will meet a great person. –Reader's Favorite Reviewer and his star rating is below.





Hurry up Nurse 2: London calling, Dawn Brookes

For the same reason as above, I will add a short description and a reader's review. This book is a sequel to the first but can be read as a stand-alone. It is set at the London Chest Hospital in the London's East End.
'An excellent read after the first book, I can't fault it in any way, just wish there were more. I lived every word, and loved the real thing ,the happiest time of my life.' Reviewers rating below.





Not your Average Nurse, Maggie Groth 

Set in London in the early 1970s, this book is an interesting read. I found it quite difficult at first. Although her entry into nursing was similar to mine in that it was not a pure career choice, she appeared to hate it at first. Initially I found her cynical and unfeeling but as the book developed, so did she and her compassion was a result of nurture, not nature.
It is obvious from the start that she would not succumb to the discipline of the day but had an interesting career as a nurse before moving on. I found some of her post qualification jobs interesting and engaging.




Take my Hands, Dorothy Clarke-Wilson

Another excellent book about an Indian doctor called Mary Verghese. If you can get hold of a copy of this book it is a must-read. Mary was a student of Dr Ida and was aspiring to be a gynaecologist like her mentor. She had a road accident that left her paralysed from the waist down and confined to a wheelchair for the rest of her life.
Under the tutelage and mentorship of Dr Paul Brand, himself a pioneer, she learnt how to perform surgery and leprosy rehabilitation. A truly inspiring read.





If you buy any or all of these books for yourself or as Christmas presents, you will not be disappointed.
Do you like audiobooks?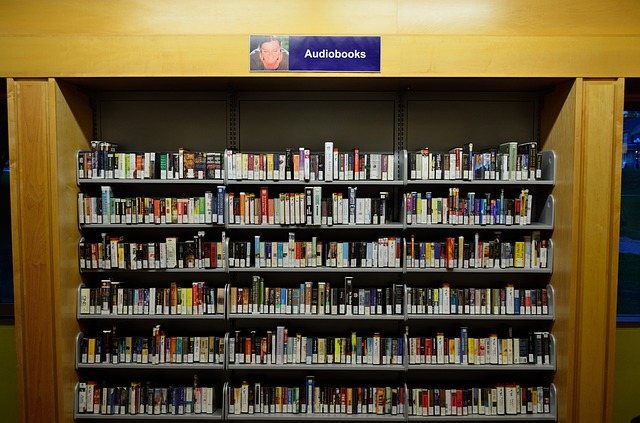 I am told that the audiobook market is growing rapidly in the modern world. I don't doubt the evidence for this but I was just wondering where the growth is. I, like everybody else am well aware of smartphones, apps and how people tend to go around with earphones in their ears! I even own a smartphone! Do you listen to audiobooks?
Who is listening to audiobooks?
Is it the young who are listening to audiobooks or is it mainly music and films that they stream? Note the terminology 'stream' I am so modern. Is it mainly people with sight problems who listen to audiobooks? Is it people sitting in their cars on long commutes? Is it big city dwellers travelling on public transport? Is it young children who may not have bedtime stories read to them? Who is it?
I am asking the question because I genuinely don't know the answer so if you do – I would love it if you would respond to this post.
Where do people obtain audiobooks?
I realise that a few years ago audio CDs came and went – I don't think the CD audiobook market ever quite caught on. Maybe I'm wrong, maybe it did for a while and don't get me wrong I don't think CDs have disappeared forever yet – remember vinyls? They are back.
Are audiobooks mainly digital downloads now? The obvious big players are Amazon and iTunes. Amazon sell via Audible and one of the main advantages is that if you listen to a lot of books you get a free audiobook initially and then heavily discounted audiobooks and one free download per month for a monthly subscription. in fact you get a free audiobook with a 30 day free trial so you can try it out and cancel before the month is out if its not for you.
Although Audible is an Amazon company you can still listen through iTunes so that you get the same discounts of membership. If you are not someone who would listen to a bucketload of books then buy from whichever platform you want to as audiobooks are available from a whole lot of places and they are not all digital: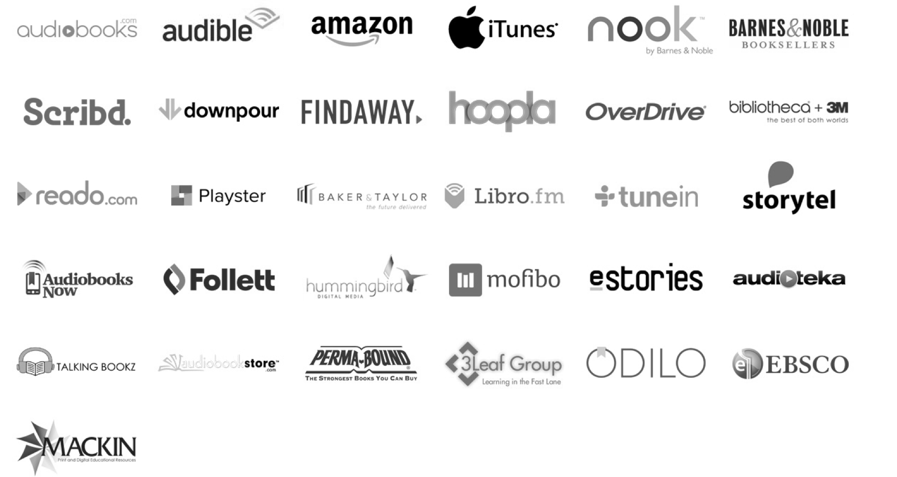 Remember you can borrow audiobooks from libraries too!
So Do you like audiobooks?
Back to my original question. Do you listen to or even like audiobooks? Have you ever listened to an audiobook. I would love to hear back from you to find out more about audiobook listeners or are you readers? Let me know if you are one of the growing market and why. I would love to know age range, gender, reason for listening. I would even love to know if you are determined never to listen to an audiobook in your life and why that might be?
Love them or hate them – they are here to stay I think. Comments welcome.
If you do want to give Audible a try here is a link.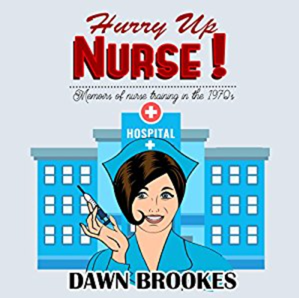 Here is a sample of my audiobook
[Top]
Hurry up Nurse 2: London calling entered for award
Exciting news yesterday that Hurry up Nurse 2 was nominated for an award. I have been really pleased with the reviews for this book so far on both Amazon UK, USA and Goodreads the book seems to be going down well. I think the most pleasing aspect to this is that I do feel I am developing as a writer and learning all the time from the experience. I am grateful to everyone who has taken the time to review both of the memoirs and I am so pleased that I put pen to paper in the first place.
Will there be more?
A number of people have requested more, and so I will consider writing a third in the series next year filling in some gaps left by the first two. I will definitely add one about my life as a midwife at a later stage too! Potentially there could be a further three (including midwifery and district nursing) – we will have to see how this develops. My love of writing is coming to life and I feel like I am living a dream that has been with me since childhood. Having always been an avid reader, I can only say how much I am enjoying writing now I have a bit more time on my hands.
Current projects
I have just started to pen what will be my first novel, a self improvement book and the first book in a new children's book series so I think I will be busy from now until Christmas! The novel is in its very earliest days but feedback from the few people I have shown the first chapter to has inspired me to continue.
After thirty-nine years as a nurse and only having time to publish one textbook and a few nursing journal articles during that time (mainly due to ongoing studying & training), I am happy to have some self help books in the pipeline. I would like to continue applying my skills and experience to helping & motivating others.
In the past I ran a youth group and taught Sunday school & helped with children's holiday clubs. I often made up stories & wrote a couple of plays that children and youth loved. People often encouraged me to spend more time writing for kids and youth and so I am taking their advice and doing so now – albeit twenty-five years later. It was never easy juggling a stressful, full time job with all of those other activities but it was always enjoyable.
Back to the award
Going back to the award nomination. If you have read my memoir and would like to vote for it you can find it on page 6 (under memoirs) of the list here. You don't have to register at the site but IP address will be logged so please, only vote once! There may be other books you have read which you would like to vote for in this or other categories too.
Hurry up Nurse 1 & 2
If you haven't read this book or the first one and would like to buy any of them, you can purchase it on my website or below via Amazon. US readers need to go the the US Amazon site. There is a large print version of the first book if you prefer print books and I have included the link below. This has proved popular in libraries. There is also an audio book version of the first book available on Amazon, Audible and iTunes. There will be a large print version of book 2 available soon as well as an audio book.
If you live in the Derby area, both books are available through all of the libraries across the city, including the large print version. Both books can of course be ordered through your local bookshop too. One bookshop that stocks both books is the wonderful Scarthin Bookshop in Cromford, a bookshop heaven for both new, second-hand and antiquarian books!
What was meant to be a short announcement, turned out to be a much longer post – if you made it this far thank you. Did you know yet that Hurry up Nurse 2 has been nominated for an award!!!!
[Top]