Cruising is Fun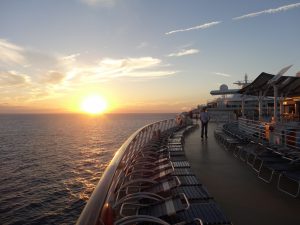 Contrary to the experiences of the protagonist, Rachel Prince, in my new series of murder mysteries, cruising is fun. I took my first cruise around ten years ago. Like anyone who has taken a cruise I wondered if I would be bored during sea days – boy was I surprised!
Activities
There are activities galore on cruise ships and they are geared up to providing entertainment or relaxation for passengers day and night. If you are a fitness fanatic like my protagonist Rachel Prince, many ships have gyms and running tracks. The majority of medium to large cruise ships have indoor and outdoor swimming pools for all the family. There are also jacuzzis.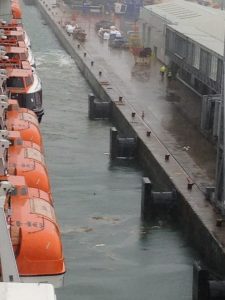 On top of this there are talks throughout the day for those who want to learn something new; dance lessons; quizzes; art auctions; gaming lessons; golf simulators; kids clubs and so on…..
If you want to relax, there are quieter areas scattered throughout most ships and spas where you can have your hair done or go for beauty treatment (all quite costly).
In the evenings there is a theatre show, bars with entertainment, bands playing throughout the ship and a disco for the more active. Many ships have either an indoor or outdoor cinema too.
Food & Drink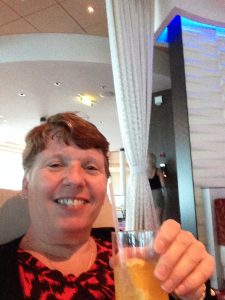 There is never a shortage of food and drink on a cruise ship and the majority is included in your stay. You can choose to dine a la carte both lunchtime and evening, or there is the all day buffet that serves food morning to night, a grill bar near to the pools, ice cream bars etc. If you want a bit of luxury and are willing to pay a surcharge there are usually specialty restaurants such as Italian, Indian, Chinese, Steakhouses… But don't worry, the buffet has specialty days throughout the cruise where you can sample some or the world's best cuisine.
Beware those cocktails though, they come with a hefty price tag! Pre-cruise drinks packages are a great idea and can include soft drinks for kids.
Staterooms
For me personally, I would never cruise without a balcony suite but there are more economical options with inside staterooms (bear in mind there are not windows or portholes), or staterooms with portholes. If you don't mind the dark and are planning to be out all day anyway, these rooms are not that bad. If you can afford it though, get a balcony suite. There is nothing like opening those balcony doors and sitting out with a drink watching the sunset or sunrise. 
There are also family suites and luxury suites so something for everyone. If you are travelling as three adults you can ask to share a balcony stateroom as they all have sofa beds that can be made up. You can opt for double or twin when you book.
Why Rachel Prince Mystery Series is set on a Cruise Ship
The main reason for this is that I love cruising and obviously need to do more cruises for research purposes! In many ways a fictional series set on a cruise ship is an eye-opener and I wanted to explore life upstairs and downstairs. The first book introduces this concept and will be explored further in future books. I could have had a protagonist that worked on a cruise ship but that would have missed the passenger experience. I opted for the main protagonist to be a passenger (although this may not work for a long series), and her best friend to work as a cruise ship nurse. That way, the books can explore both worlds while delving into a variety of murder mysteries. There are some characters who will feature regularly and some who will come and go (or die)!
Ports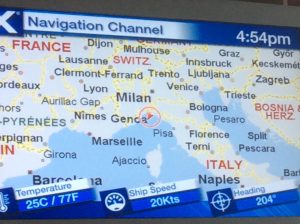 The wonderful thing about cruising is that you can wake up in a new place or country every morning! If you prefer not to lounge on a beach all day then this is the life. When in port, you can choose to take one of the many tours arranged by the cruise line or you can do your own thing – I tend to do a mix of both. 
Cruise Line Options
Cruise lines I have sailed with are Fred Olsen, Princess Cruises, NCL (Norwegian Cruise Lines) and Celebrity. I plan to sail with Cunard in the not too distant future and know people who have sailed with them and with P&O. There is a plethora of cruise lines and destinations to cruise to and from. You can fly/cruise or cruise only.
There are smaller cruise ships if you prefer a more intimate feel and huge if you want non-stop activity. For numbers of activities NCL and Princess appear to top the list but don't take my word for it – try for yourself. There are some themed lines such as Disney and bigger ships like the Independence of the Seas the choice is yours.
There is so much more to say about cruising – give it a try!
Rachel Prince Mysteries
If you are interested you can take a look at my cruise ship mystery book 1, A Cruise to Murder. Book 2, Deadly Cruise will be released later this year.
Products from Amazon.co.uk
Launch of Oakwood Literature Festival Derby
Opening Address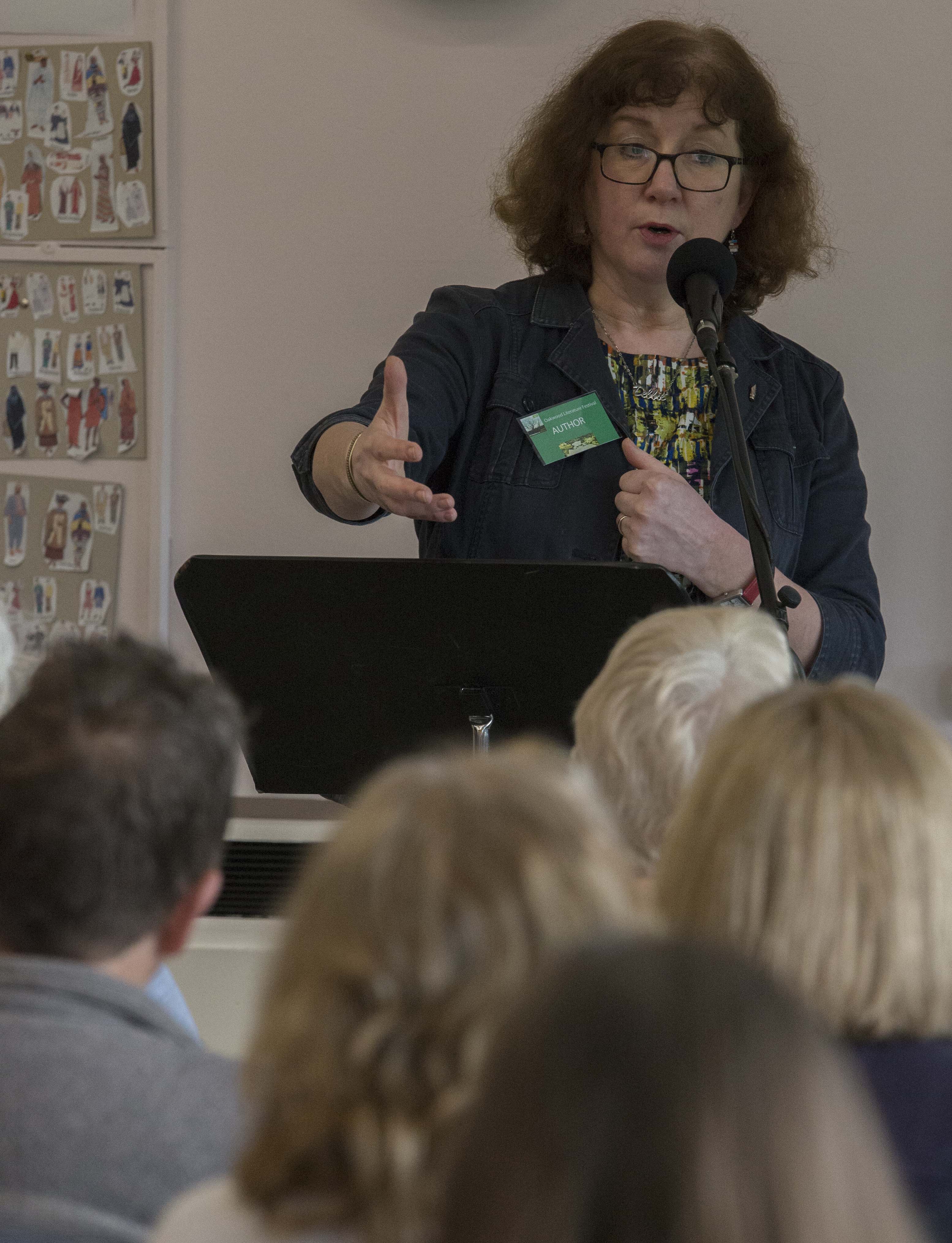 We had a great day on 12th May as the first Oakwood Literature Festival was launched at the Oakwood Community Centre in Derby. The day was opened by author of the Sophie Sayers Mystery Series, Debbie Young with a rousing opening speech. Debbie talked about the ethos of this festival being one of bringing authors and readers together by offering free entry to all. She mentioned larger festivals that have to charge entry fees due to rising costs of advertising throughout the year and the size of the events. Festivals like the one that Debbie hosts each year in Hawkesbury Upton and the one in Oakwood seek to provide an alternative to the pricier festivals where families may only be able to afford to attend one session.
New Book Launches
After this, yours truly, Dawn Brookes who is the founder of the festival introduced the day's authors and provided information about new book launches by authors present and these included:
Cafe and Activities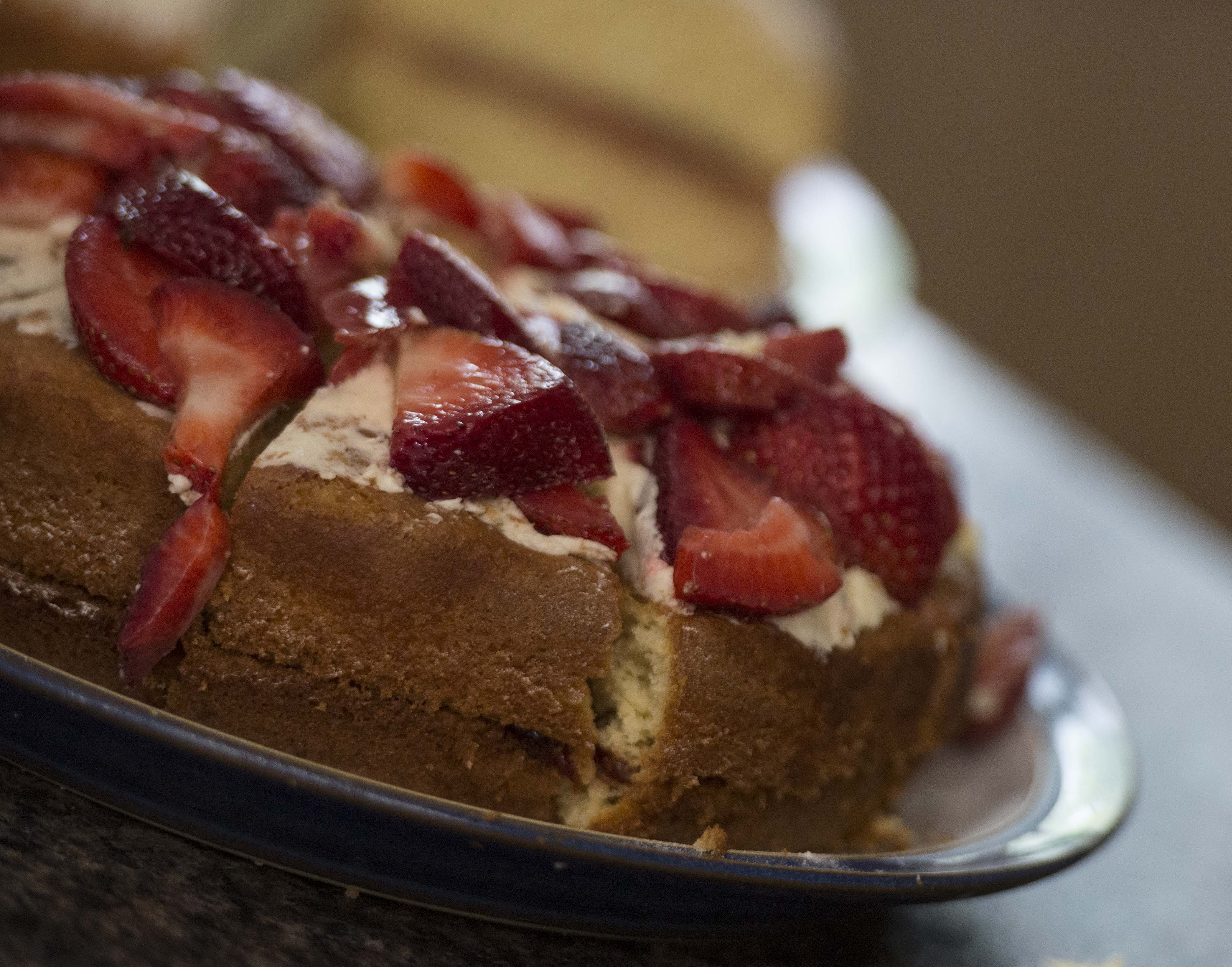 There was a Narnia themed cafe which went down very well, especially the Narnia themed cupcakes! Children enjoyed a search and find activity where they had to search for Narnia characters around the hall.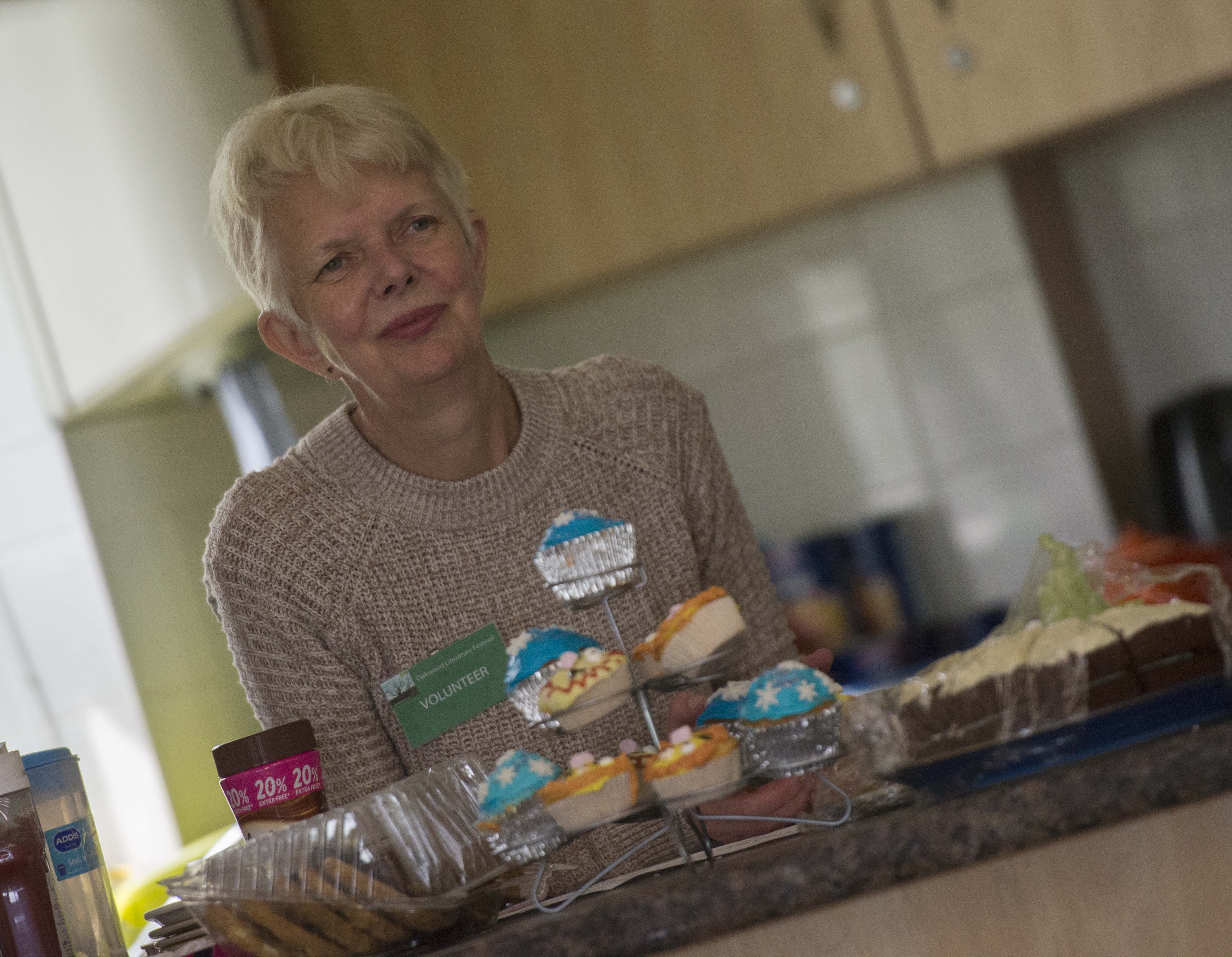 Author Readings
We had some wonderful authors attending the day from a variety of reading genres and people attending were absolutely delighted with their recitals.
The authors provided animated and excited readings throughout the day in the main hall. Children particularly enjoyed David Robertson's use of stuffed animals!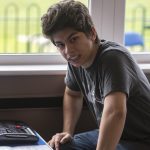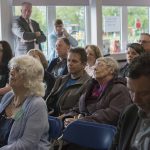 We were grateful to Adam Dundon-Innis who provided the PA expertise and managed to ensure that all of the readings were heard both inside and outside.
Panel Talks
There were four panel talks held in a separate room. These included:
Bringing history to life through books and panel members were John Lynch, David Ebsworth and Celia Boyd – the talk was well received and very enlightening. These authors demonstrated that they were truly knowledgeable historians and that they thoroughly research the eras they write about.
Captivating Memoirs by panel members Dawn Brookes, Celia Boyd and Mina Drever – this talk was also well received and a number of members of the audience had either written or were writing their own memoirs in some shape or form.
Engaging children & young adults with reading with panel members Debbie Young, David Robertson and Kate Frost was engaging as you would expect from children's authors and those passionate about encouraging children to read. Debbie Young is an informal ambassador for the Readathon charity.
Riveting fiction with panel members Debbie Young, AA Abbott, Kate Frost and Darren Young went down well and brought up some interesting points of view.
Bookshop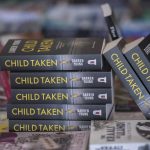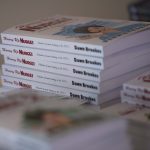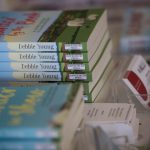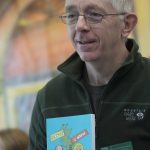 The bookshop was open all day and many people bought the authors' books. The authors gave their time freely on the day and are grateful to everyone who purchased books as it helps with expenses. We are also grateful to Susie Dundon-Innis who managed the bookshop throughout the day and read from Dawn Brookes' children's books too.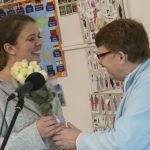 Volunteers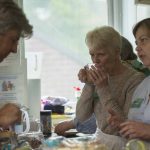 We couldn't have put on the day without the help of volunteers, some have already been mentioned but we are very grateful to Sue, Shona, Ruth and Sharon who managed the cafe throughout the day; Pauline who managed the tombola and raffle table and to Denise, the secretary at the community centre for her flexibility and support in putting on the event and allowing us to use extra rooms.
A big thanks to Angela Fitch, official photographer who also gave her time freely and provided wonderful snapshots of the atmosphere on the day. Thank you everyone.
Summary
Although we would have liked a higher attendance, it was a good first launch and we will be back next year with another one. Many of the authors attending have already expressed an interest in returning again next year. To keep in touch, please sign up for a newsletter on the main website and you can also follow the event page on Facebook.
Thank you to all of the authors who gave their time and travelled to Derby from far and wide. Look out for these names when you are shopping for books. All of their books are available on Amazon and can be ordered through bookshops worldwide.
AA Abbott – crime thrillers
Celia Boyd – historical fiction English Civil Wars
Dawn Brookes – memoirs, cosy mystery and children's books
Mina Drever – memoir dementia
David Ebsworth – historical fiction
Kate Frost – women's fiction, YA time travel fiction
Josephine Lay – women's fiction, poetry
Peter Lay – philosophical
John Lynch – historical fiction and ghostwriter
David Robertson – children's 7-11 yrs
Martin Shipley – travel memoir
Sally Wilkes – early readers
Darren Young – thrillers
Debbie Young – cosy mysteries, short stories and non-fiction
Dates for Your Diary
Saturday June 9th 2018 Derby Book Fair, St. Peter's Church DE1 1NN 10.30-3.30 – Dawn Brookes will be there with discounted books and happy to sign any of them
Sunday July 8th 2018 Oakwood Festival Springwood Leisure Park 13.00-18.00 – we will have a stall  raising awareness for next year's Literature Festival
Saturday November 24th 2018 Christmas Book Fair with cafe, Oakwood Community Centre, 118 Springwood Drive, Oakwood, Derby DE21 2RQ 10.00-15.00
Saturday May 18th 2019 Next Year's Oakwood Book Festival at Oakwood Community Centre
[Top]