Derby Book Festival 2018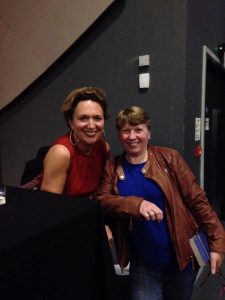 I managed to get along to a few events at the Derby Book Festival this year, I was especially interested to compare and learn from the event in relation to our own festival The Oakwood Literature Festival which was launched a few weeks before for the first time.
The main differences were obviously price – our festival is free entry and lasts for a day, the Derby one is paid for entry to each session and runs for over a week. Ours is also for Indie authors and the Derby one is for the bigger names in the writing and publishing world. There the differences end because the quality of the books at both is no different. The reviews are also no different except that with the bigger names, they can generate more reviews due to the marketing and publishing companies behind them.
Sessions Attended
#1 Flu Pandemic 1918
The first session attended, for me had to be one relating to health because of my nursing background. We have been preparing for years for the next big pandemic and this book is a stark reminder as to why that should be.
The format of the session was interesting as Catharine was interviewed by a Scottish professor from the University of Derby. Highlighted was the sheer scale of the pandemic and the worldwide deaths that took place. There were two things of note that came out of the research for the book:
1) Because the pandemic was at the end of the worst war in living memory, the pandemic is forgotten by many as the focus has always been on the war ending. This virus termed 'Spanish Flu' wiped out over 50 million people worldwide and in many countries killed more people than World War I! I can say, from experience that the people who didn't forget were those that lost relatives. During my nursing career, almost every elderly person I nursed lost someone in the pandemic whereas not everyone lost someone in the war – I remember one gentleman who lost both his parents to the pandemic flu of 1918 that scourged the earth for a year after the war. Needless to say, I bought the book and had a brief chat with the author at the end of the session. Catharine Arnold specialises in historical non-fiction.
2) The role of nursing as a profession grew during this time and nurses' were recognised as professionals following this outbreak. Of course, many nurses died themselves due to their close proximity to the sufferers but they cared for the sick, undeterred by the risks.
This still happens today, nurses and doctors put themselves at the frontline in order to care for patients and, while aware of the risks, they continue to do so. Think of the nurses and doctors who treated people in the early 1980s – yours truly included, who had HIV and AIDs before there was any cure. Many nurses have contracted hepatitis in their line of work and healthcare professionals continue to volunteer to go to countries to treat people with infectious diseases such as ebola.
The only answer the author gave where I might differ is that when asked if another flu pandemic could be as bad, she suggested not. One thing is certain, if another pandemic this size does hit, it will spread far faster due to ease of travel and as these pandemics tend to hit the young rather than the old who have some immunity – it could indeed wipe out another generation worldwide. On the plus side, there are vaccines and anti-viral treatments that were not available in 1918 and these could ensure that such a pandemic does not have the same effect.
Another really good book on the subject is Pale Rider by Laura Spinney
#2 Feminist Friday
This session took place in the form of a talk by Helen Pankhurst, great-granddaughter of Emmeline Pankhurst and a women's activist. This was a measured delivery which challenged how far we think we have come with regards to women's rights in the twenty-first century. Designed to make one think, I found this session challenging and it highlighted how far we still have to go before women are treated equally to men in terms of recognition, promotion and equal pay. Helen did provide some positive strides that have been taken and the recent 'Me too' campaign seems to be having a positive worldwide impact in challenging behaviours that have previously been tolerated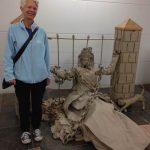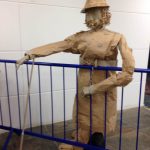 In addition to this I visited a small suffragette exhibition where lifesize models telling the story of suffrage had been created from paper.
#3 Book Fair
Derby Book Fair as Part of Derby Book Festival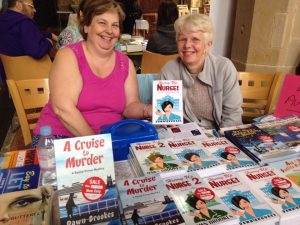 The book fair was held in St. Peters Church in the city centre and I was invited to host a stall there. We enjoyed the day and I met many people who showed an interest in the Oakwood Literature Festival and who will more than likely attend next year. It is always interesting and motivating to meet other authors and I met up with some I already knew and some I hadn't met before. All in all it was a positive day, although it wasn't as well attended as the one held last year in the Silk Mill.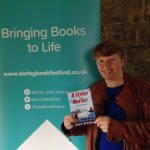 The Silk Mill is currently closed for two years for refurbishment.
#4 Mystery Fiction
I was obviously going to be interested in this talk having, myself published a murder mystery novel, A Cruise to Murder this year! Jessica's novel is based on the true story of the eldest of the Mitford sisters, Nancy and the also true, brutal murder of a nurse on a train in 1919. It is a mixture of history and fiction.
Jessica, the niece of Julian Fellowes, Downton Abbey creator will be writing six novels and each one will be based around the life of one of the sisters. Her talk was enlightening and engaging and she was very honest about some of the difficulties she is likely to encounter as she writes about each sister in turn, particularly with the two who became close to Adolf Hitler! At the other end of the spectrum one of the sisters renounced her fortune and became a communist. I will also be interested when she turns her attention to Deborah who turned Chatsworth House into the success that it is today and it is just up the road from Derby where I live.
I enjoyed listening to Jessica's take on the Mitford sisters and very much look forward to the future books in the series. The second in the series is due out in October 2018.
If you would like to take a look at my novel which has been compared to a modern Downton Abbey, set on a cruise ship with a sprinkling of murder – click on the picture.
Conclusion
I thoroughly enjoyed all of the talks I attended and I also enjoyed the talks given by authors who attended the Oakwood Literature Festival. Do join us next year on Saturday 18th May for the second FREE entry event. We will have a host of interesting authors and talks lined up, plus children's activities and events on the day.
Writing a Great Book Outline and Writing to Target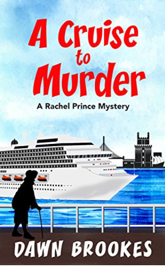 I have recently finished my very first debut novel so don't consider myself an expert on this but I was greatly helped by using a system for writing the book. This system kept me to time and was just what I needed. The system I used I have adapted from one I learned from a course on Udemy called Reverse Engineer Riveting Fiction
The first thing I need to say is that I did veer off but not hugely and you will see what I mean when I explain it.
Storyline
Obviously before you can develop a plan there needs to be a story in your head. My story evolved but I had the basics of the plot before I started writing.
I had a main character (initially it was 2), sub-characters important to the plot, a scene (set on a cruise ship), a theme – murder mystery (initially thriller but turned out to be cosy as I don't do graphic), a beginning, a middle and an end (I had two in mind).
Word Count
The next thing was to decide on a rough word count. There is some debate over words needed but in general they are as follows:
Word Counts are not written in stone
Depending on what you read there are different opinions on how long a book should be so I have gathered a few together but they are just guides. Publishers will have minimum and maximum word counts for different books and generally frown on shorter novels and those that are too long.
Novel 40,000 words or over (generally 60,000 for mystery, 90,000+ for non-series novel). Some authors and publishers recommend 50,000+ with a maximum of 120,000 but Harry Potter and the order of the Phoenix is over 250,000 words!
Young Adult 40,000 to 80,000 words
Biography & general non-fiction 50,000 to 120,000 words
Memoir & self-help 40,000 to 90,000 words
Novella 17,500 to 39,999
Novellette 7,500 to 17,499
Chapter books for children start at 16,000
Short story under 7,500
Flash fiction 500 to 1,000 words
Children's picture books 400 to 800 words (some of mine are 1,200)
Splitting the Story
Splitting the word count to write the book
In my case I opted for 56,000 words (it has ended up being nearer the 60,000). As this was my first novel and I wanted to keep to time, I decided to aim for the same number of words per chapter using a table system.
The book had to have a beginning, a middle and an end and I wanted tension to build until the climax so this had to be factored in.
The grid or table includes the number of chapters split into one quarter for the beginning, one half for the middle and one quarter for the end. These quarters are then divided into 3, 4, 5, 6, 7 and so on, depending on how long the book will be and how many chapters you want to include.
So for example for a 60,000 word book using a 6 grid system 6 x 4 or 24 chapters.
60,000/24 = 2,500 words per chapter (guide only, can be flexible)
There would need to be 6 chapters in section 1, 12 in section 2 and 6 in section 3
In this example there will need to be at least 24 chapters of 2,500 words each split into sections.
I outlined each of the chapters with points that would be included in each, building on the story and adding tension as the story developed. By the halfway stage the tension was building and by three quarters it was higher with no resolution in sight. The final quarter then built on that tension but arrived at resolution.
Writing in this way kept me to time 
I used 56,000 with the 5 grid system 5 x 4 or 20 chapters 
56,000/20 = 2,800 words per chapter.
Writing the outline for each of those chapters helped me meet the target of writing the 2,800 per day. I didn't stick to 20 chapters and have ended up with over 30 but that didn't matter. The system helped me write the required number of words per day because I knew what I wanted to include in each of those grids.
Writing at a slower pace or writing more words
If you want to write at a slower pace you can write half the amount per day e.g. 1,400
If you want to write a much higher word count you will want to choose a higher number of grids resulting in more chapters. For example:
9 grid system 9 x 4 = 36
100,000/36 = 2,778 (give or take) words per day or half if you want to write slower
Conclusion
This is a system that has helped me and I hope that it helps you. If you want to learn more about this system check out Reverse Engineer Riveting Fiction by Geoff Shaw where he explains it much better and outlines plot building within the system.
[Top]
Starting a New Year 2018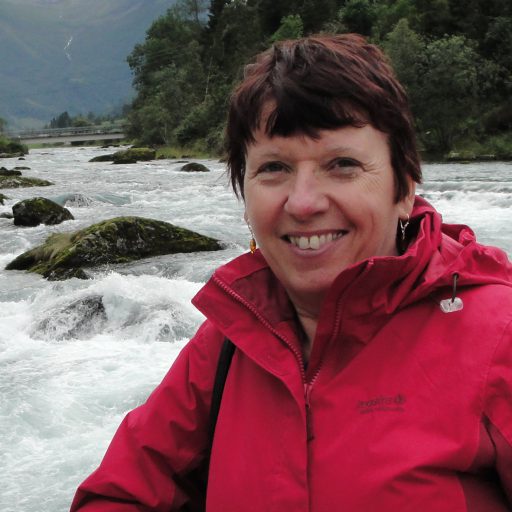 It is always exciting to start a New Year and reflect on the one that has passed. Last year was my first full year as an author and I enjoyed every minute of it. The learning curve has been huge and I still have so much to learn, particularly around book marketing which is really not my favourite activity!
2017 was very exciting and I can't believe that I published eight books including a second in my series of memoirs around my nurse training. Hurry up Nurse 2 is proving popular.
Bestsellers
My first memoir 'Hurry up Nurse: memoirs of nurse training in the 1970s' is my bestselling book and it reached 'Bestseller' status on Amazon US last year. I am thrilled today to see that it has now received that all important 'Bestseller' ribbon on Amazon UK. What a great start to the New Year! I guess people are enjoying some reading time and spending their book and kindle vouchers that they had for Christmas!
My second bestselling book is the second of the Hurry up Nurse series and I am pleased with reviews for both books.
Plans for this year
I am in the process of writing my first novel which is set on a cruise ship. I have been on a number of cruise holidays and thoroughly enjoyed all of them so I wanted to write novels that are set around cruise ships. I haven't got a title for this one yet as it is still evolving!
I will be publishing a third in the children's Ava & Oliver series in the spring. This will be Ava & Oliver's London Adventure.
My third memoir will be around my midwifery days and I hope to publish this in the late spring or early summer! It will be called Hurry up Midwife.
Ambitious plans then for 2018, I would love to hear what yours are.
Reading Challenge
I want to read a lot more this year too. I used to read a lot but when working in the health service it was hard to fit in leisure reading except during the holidays because I had so many text books and professional journals to read in order to keep up-to-date.
Do you like to review?
I am looking for experienced reviewers, book bloggers and journalists who would be happy to receive Advanced Reader Copies (ARCs) of books in each of my series of books. If you are interested in providing genuine and honest reviews and willing to commit yourself to reading an ARC, please contact me via the Contact Form on this website.
I would also love book bloggers and journalists to review any of my published books. Please let me know which book and format you would like to receive via the contact form.
[Top]