Writing a Great Book Outline and Writing to Target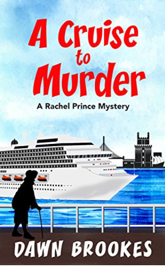 I have recently finished my very first debut novel so don't consider myself an expert on this but I was greatly helped by using a system for writing the book. This system kept me to time and was just what I needed. The system I used I have adapted from one I learned from a course on Udemy called Reverse Engineer Riveting Fiction
The first thing I need to say is that I did veer off but not hugely and you will see what I mean when I explain it.
Storyline
Obviously before you can develop a plan there needs to be a story in your head. My story evolved but I had the basics of the plot before I started writing.
I had a main character (initially it was 2), sub-characters important to the plot, a scene (set on a cruise ship), a theme – murder mystery (initially thriller but turned out to be cosy as I don't do graphic), a beginning, a middle and an end (I had two in mind).
Word Count
The next thing was to decide on a rough word count. There is some debate over words needed but in general they are as follows:
Word Counts are not written in stone
Depending on what you read there are different opinions on how long a book should be so I have gathered a few together but they are just guides. Publishers will have minimum and maximum word counts for different books and generally frown on shorter novels and those that are too long.
Novel 40,000 words or over (generally 60,000 for mystery, 90,000+ for non-series novel). Some authors and publishers recommend 50,000+ with a maximum of 120,000 but Harry Potter and the order of the Phoenix is over 250,000 words!
Young Adult 40,000 to 80,000 words
Biography & general non-fiction 50,000 to 120,000 words
Memoir & self-help 40,000 to 90,000 words
Novella 17,500 to 39,999
Novellette 7,500 to 17,499
Chapter books for children start at 16,000
Short story under 7,500
Flash fiction 500 to 1,000 words
Children's picture books 400 to 800 words (some of mine are 1,200)
Splitting the Story
Splitting the word count to write the book
In my case I opted for 56,000 words (it has ended up being nearer the 60,000). As this was my first novel and I wanted to keep to time, I decided to aim for the same number of words per chapter using a table system.
The book had to have a beginning, a middle and an end and I wanted tension to build until the climax so this had to be factored in.
The grid or table includes the number of chapters split into one quarter for the beginning, one half for the middle and one quarter for the end. These quarters are then divided into 3, 4, 5, 6, 7 and so on, depending on how long the book will be and how many chapters you want to include.
So for example for a 60,000 word book using a 6 grid system 6 x 4 or 24 chapters.
60,000/24 = 2,500 words per chapter (guide only, can be flexible)
There would need to be 6 chapters in section 1, 12 in section 2 and 6 in section 3
In this example there will need to be at least 24 chapters of 2,500 words each split into sections.
I outlined each of the chapters with points that would be included in each, building on the story and adding tension as the story developed. By the halfway stage the tension was building and by three quarters it was higher with no resolution in sight. The final quarter then built on that tension but arrived at resolution.
Writing in this way kept me to time 
I used 56,000 with the 5 grid system 5 x 4 or 20 chapters 
56,000/20 = 2,800 words per chapter.
Writing the outline for each of those chapters helped me meet the target of writing the 2,800 per day. I didn't stick to 20 chapters and have ended up with over 30 but that didn't matter. The system helped me write the required number of words per day because I knew what I wanted to include in each of those grids.
Writing at a slower pace or writing more words
If you want to write at a slower pace you can write half the amount per day e.g. 1,400
If you want to write a much higher word count you will want to choose a higher number of grids resulting in more chapters. For example:
9 grid system 9 x 4 = 36
100,000/36 = 2,778 (give or take) words per day or half if you want to write slower
Conclusion
This is a system that has helped me and I hope that it helps you. If you want to learn more about this system check out Reverse Engineer Riveting Fiction by Geoff Shaw where he explains it much better and outlines plot building within the system.
7 Habits Authors Need to Develop in order to become better writers
Introduction
Successful authors are like successful people in all areas of life, they do things in common that contribute very much to their success. So how can we learn from such authors in order to help with our own success? This article will suggest 7 habits authors need to develop in order to become better writers.
We can start by developing good habits. This article outlines 7 good habits that potential authors may find helps them break through writing barriers.
Habit 1: Write about something that brings out your passion
Whether writing fiction or non-fiction, it is important to write about something you are passionate about. Most successful authors have an emotional connection to their content or story. If you write fiction, it might be worth writing from a place of emotional familiarity. A genuine experience will come through in the writing that helps readers to connect with the story. If you are writing in the non-fiction genre, it is important to choose a topic you are passionate or enthusiastic about. A subject that you are knowledgeable about obviously helps and thorough research is required. Authors devote a lot of time to their writing, therefore you should include passion, sentiment and enthusiasm.
Habit 2: Step outside of your comfort zone
You can afford to experiment when you write. This is particularly true of fiction; you can develop characters that are blown up out of all proportion if you want to. The characters can go way beyond what you would do in real life and they can take risks. Your characters can make decisions that we would not have the courage to make in our own lives. After all, it's not about what we would do, it's about allowing our imagination to develop a character that enables our readers to take notice.
When writing non-fiction, it may be that for you, it's time to speak out. Take a view and stand by it, presenting the case with confidence. It doesn't matter if the view is controversial, in fact you may attract more readers by being controversial. People tend to listen to someone who is clear in their views. You can be brave in your writing and don't be afraid of criticism.
Habit 3: Plan & Outline
Developing a plan is probably the most important part of writing a book. Planning is essential part of success. You will find it much easier to finish a book if you take the time to plan the story.  at The more planning you do, the more enjoyable and structured the writing procedure will be.
Whether you are self publishing or traditionally publishing, treat your plan as if you were having to write it for a publisher. Include chapter outlines and a brief synopsis of what each chapter will contain. If you are writing fiction include details about the protagonist and what their hopes and dreams are. There will also be an antagonist who seeks to stop the hero/s from achieving their dream.
Habit 4: Write every day (or most days)
There will be times when you are not in the mood, but if you treat writing like any other job you must commit yourself to writing. By all means take a break, sometimes you may want to use your phone or an audio-device to make a change. Many successful authors write every day, including Christmas Day, although this might be a bit extreme, even authors deserve holidays. However you achieve this, it is important that writers write because that is what they do.
Habit 5: Work at it
Being a successful author involves hard work, there are deadlines to meet, promotional commitments and other marketing activities. Some authors are prolific writers and publish many books in a year, others produce one or two but either way it is hard work. An author has to work hard to get noticed among the thousands upon thousands of others out there. Once your name is established it is a bit easier because you have a following but you will still need to work hard to produce more books. No matter what way you look at it, if you dislike hard work, you will not be a successful author.
Habit 6: Perseverance
Almost every successful author has found that their success is due to perseverance and determination. It is not unusual if going down the traditional publishing route to have agents reject work and if this is the case, unless it needs a rewrite, submit it again to someone else. It is a well known fact that J.K Rowling was turned down by numerous publishers before the first Harry Potter novel was picked up by Bloomsbury. There is rarely overnight success in writing but if it happens to you, enjoy the ride. Authors that succeed are those who keep knocking on doors until they do. It's not easy but don't ever give up unless your own mother tells you she wouldn't buy your book! Those who have never failed have never tried.
Habit 7: Keep Writing
When you have finally written your book and have either submitted it for publication, or self published it, move on to the next one. If you've done the best you can with your work and it is the best it can be you need to trust that it will draw the readers you hoped for. Regardless of whether your work has been accepted or rejected, keep writing. Once you finish one manuscript, have a short break if you need to and then start on another. If the one you've sent is picked up, the agent will be happy that you've got something else in the pipeline, and if not you're well on your way to finishing your next manuscript. If you self publish, once your work has been proofread, edited and published you will follow the same principle of moving on with the next project. You will have the additional burden of marketing which is why some self published authors don't publish until they have a series ready to market and then they drip feed those books onto the market.
Conclusion
In this post I have discussed 7 habits that authors should develop in order to become better writers. These seven habits will help any would be author to develop good writing habits. This article hasn't really discussed the marketing aspect of writing a book because that is another subject that every author needs to be aware of whether they are going to be traditionally published or self published. The writing habits discussed in this article are aimed at encouraging writers to develop sustainable practices. Anyone can and probably should write one book but being a writer requires a bit more perseverance, good habits and perhaps a bit of luck.
Dawn Brookes is the author of Hurry up Nurse:  Memoirs of nurse training in the 1970s and Hurry up Nurse 2: London calling, as well as Children's books and property investment books. For more information about Dawn Brookes visit the website.
[Top]