Do you like audiobooks?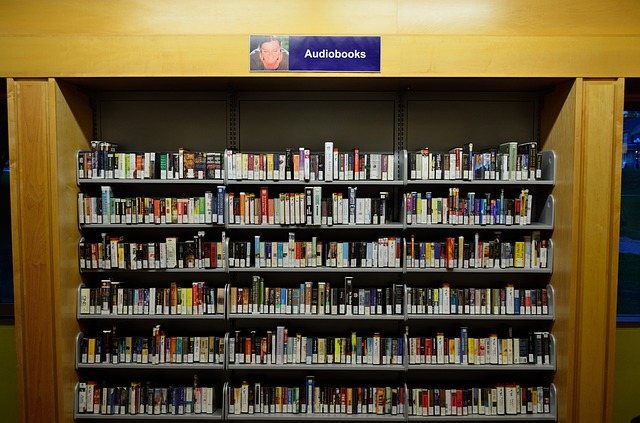 I am told that the audiobook market is growing rapidly in the modern world. I don't doubt the evidence for this but I was just wondering where the growth is. I, like everybody else am well aware of smartphones, apps and how people tend to go around with earphones in their ears! I even own a smartphone! Do you listen to audiobooks?
Who is listening to audiobooks?
Is it the young who are listening to audiobooks or is it mainly music and films that they stream? Note the terminology 'stream' I am so modern. Is it mainly people with sight problems who listen to audiobooks? Is it people sitting in their cars on long commutes? Is it big city dwellers travelling on public transport? Is it young children who may not have bedtime stories read to them? Who is it?
I am asking the question because I genuinely don't know the answer so if you do – I would love it if you would respond to this post.
Where do people obtain audiobooks?
I realise that a few years ago audio CDs came and went – I don't think the CD audiobook market ever quite caught on. Maybe I'm wrong, maybe it did for a while and don't get me wrong I don't think CDs have disappeared forever yet – remember vinyls? They are back.
Are audiobooks mainly digital downloads now? The obvious big players are Amazon and iTunes. Amazon sell via Audible and one of the main advantages is that if you listen to a lot of books you get a free audiobook initially and then heavily discounted audiobooks and one free download per month for a monthly subscription. in fact you get a free audiobook with a 30 day free trial so you can try it out and cancel before the month is out if its not for you.
Although Audible is an Amazon company you can still listen through iTunes so that you get the same discounts of membership. If you are not someone who would listen to a bucketload of books then buy from whichever platform you want to as audiobooks are available from a whole lot of places and they are not all digital: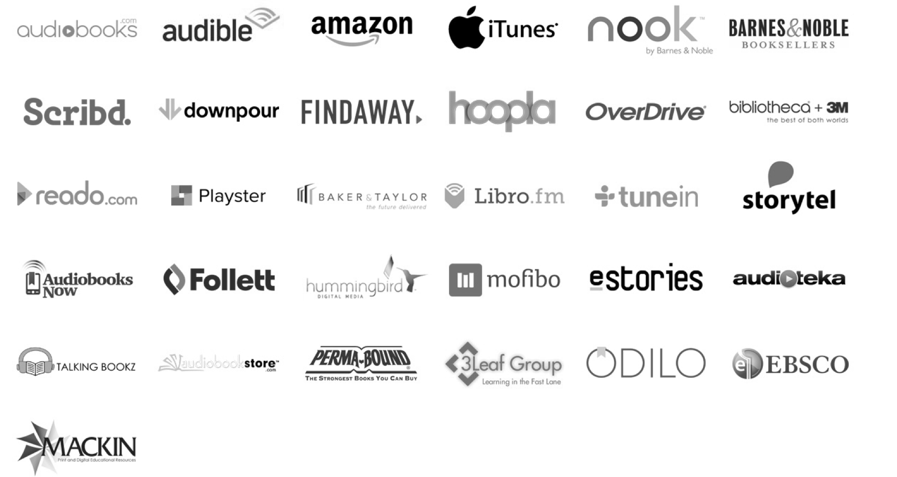 Remember you can borrow audiobooks from libraries too!
So Do you like audiobooks?
Back to my original question. Do you listen to or even like audiobooks? Have you ever listened to an audiobook. I would love to hear back from you to find out more about audiobook listeners or are you readers? Let me know if you are one of the growing market and why. I would love to know age range, gender, reason for listening. I would even love to know if you are determined never to listen to an audiobook in your life and why that might be?
Love them or hate them – they are here to stay I think. Comments welcome.
If you do want to give Audible a try here is a link.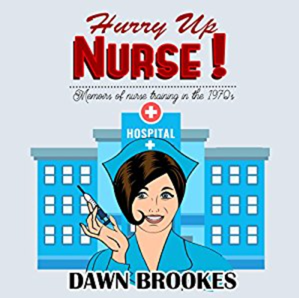 Here is a sample of my audiobook
[Top]
Hurry up Nurse 2: London calling entered for award
Exciting news yesterday that Hurry up Nurse 2 was nominated for an award. I have been really pleased with the reviews for this book so far on both Amazon UK, USA and Goodreads the book seems to be going down well. I think the most pleasing aspect to this is that I do feel I am developing as a writer and learning all the time from the experience. I am grateful to everyone who has taken the time to review both of the memoirs and I am so pleased that I put pen to paper in the first place.
Will there be more?
A number of people have requested more, and so I will consider writing a third in the series next year filling in some gaps left by the first two. I will definitely add one about my life as a midwife at a later stage too! Potentially there could be a further three (including midwifery and district nursing) – we will have to see how this develops. My love of writing is coming to life and I feel like I am living a dream that has been with me since childhood. Having always been an avid reader, I can only say how much I am enjoying writing now I have a bit more time on my hands.
Current projects
I have just started to pen what will be my first novel, a self improvement book and the first book in a new children's book series so I think I will be busy from now until Christmas! The novel is in its very earliest days but feedback from the few people I have shown the first chapter to has inspired me to continue.
After thirty-nine years as a nurse and only having time to publish one textbook and a few nursing journal articles during that time (mainly due to ongoing studying & training), I am happy to have some self help books in the pipeline. I would like to continue applying my skills and experience to helping & motivating others.
In the past I ran a youth group and taught Sunday school & helped with children's holiday clubs. I often made up stories & wrote a couple of plays that children and youth loved. People often encouraged me to spend more time writing for kids and youth and so I am taking their advice and doing so now – albeit twenty-five years later. It was never easy juggling a stressful, full time job with all of those other activities but it was always enjoyable.
Back to the award
Going back to the award nomination. If you have read my memoir and would like to vote for it you can find it on page 6 (under memoirs) of the list here. You don't have to register at the site but IP address will be logged so please, only vote once! There may be other books you have read which you would like to vote for in this or other categories too.
Hurry up Nurse 1 & 2
If you haven't read this book or the first one and would like to buy any of them, you can purchase it on my website or below via Amazon. US readers need to go the the US Amazon site. There is a large print version of the first book if you prefer print books and I have included the link below. This has proved popular in libraries. There is also an audio book version of the first book available on Amazon, Audible and iTunes. There will be a large print version of book 2 available soon as well as an audio book.
If you live in the Derby area, both books are available through all of the libraries across the city, including the large print version. Both books can of course be ordered through your local bookshop too. One bookshop that stocks both books is the wonderful Scarthin Bookshop in Cromford, a bookshop heaven for both new, second-hand and antiquarian books!
What was meant to be a short announcement, turned out to be a much longer post – if you made it this far thank you. Did you know yet that Hurry up Nurse 2 has been nominated for an award!!!!
[Top]